Hi! I am Ari Budin
Ari Budin is a website and template designer from Ponorogo, East Java. Ari began to pursue the online world in mid-2011.
Self-taught learning about website design and programming, SEO optimization, and internet marketing. Established several websites in the field of online services, especially in the field of theme design for websites.
Date of birth: 20 may 1990

Email: cs@aribudin.com

Phone: +62 853 3500 3138

Location: Blitar, Jawa Timur, Indonesia
Bedagaya - Web Design

(2012 - 2016)

Bedagaya is a website that provides affordable website creation services in Indonesia. We focus on website design for SMEs and local Indonesian businesses such as car rental, laundy services, travel tours and others.

Pasarthemes - Themes Marketplace

https://pasarthemes.com (2014 - Present)

Pasar Themes is a marketplace for buying website themes in Indonesia. We provide various scripts and website themes to make it easier for you to create a good website quickly and with a professional design.
Osclass Marketplace

https://osclassmarketplace.com (2015 - Present)

Osclass marketplace is one of the most well-known osclass devoloper themes on the Osclass Market (market.osclass.org before closing). Some of our popular project themes include Paris, Royal, Rival and Hero.

Jasa Beli Theme - Local Service

https://jasabelitheme.com (2019 - Present)

Jasabelitheme is a service for buying themes / software / templates using Paypal. If someone wants to buy a theme but doesn't have Paypal, just use the service service which is affordable.
Bootnews - News Template

https://bootstrap.news (2019 - Present)

Bootnews is an HTML and WordPress theme for news websites, magazines, blogs and more. These themes are created using Bootstrap 4 and are optimized for various news websites.

Madethemes - Bootstrap Template

https://madethemes.com (2020 - Present)

Madethemes is a special template designer for Bootstrap 4 and 5. We create template designs with the latest features that will go viral in the future. Our motto is "Next generation template".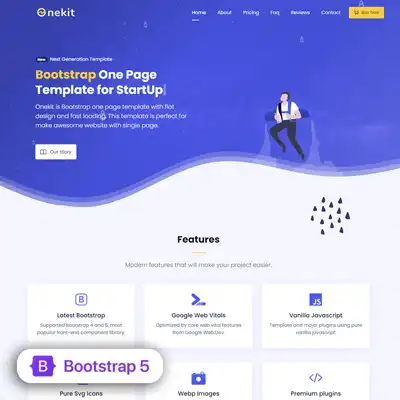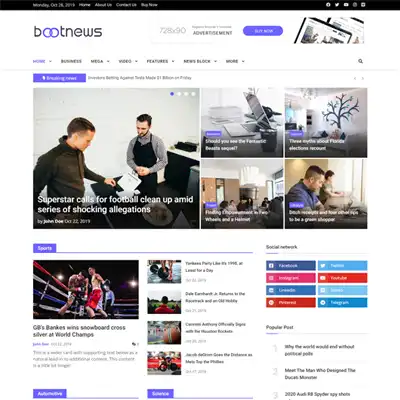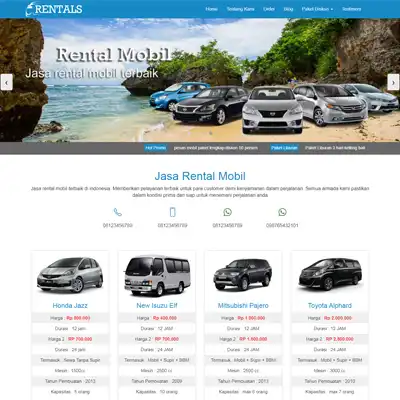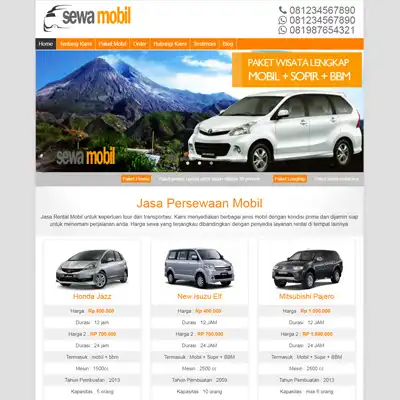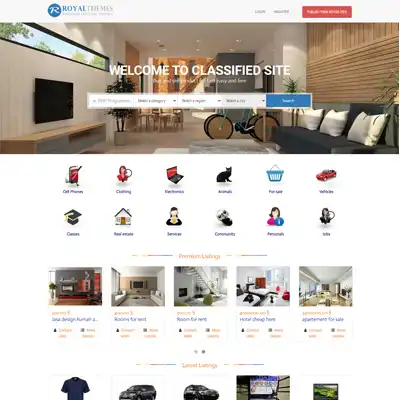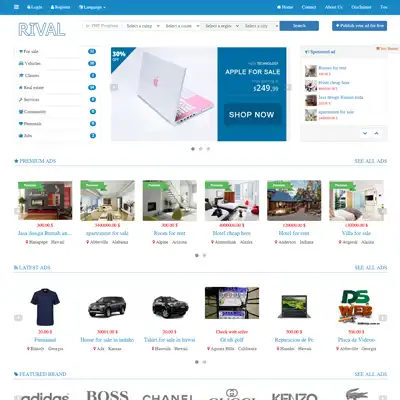 Working Time:
08.00AM to 20.00PM (+7)
Location:
Blitar, Jawa Timur, Indonesia